Láska na první pohled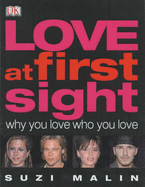 Big Brother 9: Little Brother - Suzi Malin
https://www.dailymail.co.uk/femail/article-1331069/Prince-William-actually-marrying-nanny-Tiggy-Legge-Bourke.html
Revealed: How Prince William is following his father's footsteps and actually marrying his nanny
Last updated at 11:47 AM on 19th November 2010
What made Prince William choose Kate Middleton to be his bride above all the other well-bred beauties who've crossed his path?
Some say it's her pretty girl-next-door looks, others her down-to-earth nature, or her unwavering discretion.
But there is another, rather more intriguing theory — one which might also explain why William's father Charles chose Camilla Parker Bowles over the luminous beauty of Diana.
Spot the difference: William's childhood nanny Tiggy Legge-Bourke (left) looks eerily like his future wife Kate Middleton
Both father and son have ended up marrying women who look remarkably like their childhood nannies.
As writer and portrait painter Suzi Malin suggests in her book Love At First Sight, there is a fundamental human attraction which she calls 'primo copulism' — essentially meaning first connection — which makes us fall in love with someone who reminds us of a person with whom we shared a ­significant bond in childhood.
In the cases of both William and Charles, the woman with whom they spent much of their formative years would have been their nanny.
For the Prince of Wales, it was Mabel Anderson — the daughter of an Essex policeman — who took up the post of royal nanny in 1949 and lovingly looked after all the Queen's children.
For Prince William, the lady in ­question was Tiggy Legge-Bourke, ­nicknamed Tiggy for her love of Beatrix Potter's hedgehog Mrs Tiggy-Winkle. She became William and Harry's nanny in 1993 during a very traumatic period of their young lives.
She arrived just as their parents were separating, making her an even more important figure in the 11-year-old ­William's life than she might otherwise have been.
Read more: https://www.dailymail.co.uk/femail/article-1331069/Prince-William-actually-marrying-nanny-Tiggy-Legge-Bourke.html#ixzz1nnqPc4Rl
----------------------------------------------------------------------------------
Oblíbence si vybíráme podle vlastní tváře:
https://cindali.unas.cz/profil_studie.htm
----------------------------------------------------------------------------------
Symetrické portréty
Krása nerovná se symetrie:
https://www.bellasugar.com/Muggum-Shows-Even-Beautiful-People-Have-Uneven-Faces-14542686
https://artistsinspireartists.com/photography/symmetrical-portraits-by-julian-wolkenstein
https://www.petapixel.com/2010/09/24/creative-mirrored-portraits-shot-with-symmetrical-lighting/
https://www.chorusandecho.com/articles/view/53290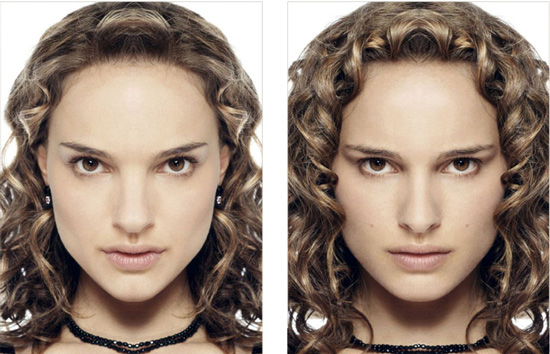 Velmi záleží na výchozí fotografii:


Tvář složená z pravých polovin obličeje vypovídá o otcovské, mužské, aktivní, dávající části vaší osobnosti:




Tvář složená z levých polovin obličeje vypovídá o vaší mateřské, ženské, pasivní, přijímající části:




Ne vždy je možné provést takovéto složení zrcadlově otočeného obličeje a prolnutí, které přibližuje souměrný, vyvážený ideál:


———
Zpět
---